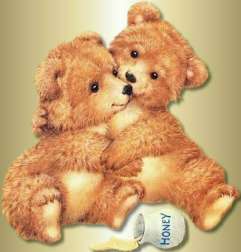 BLESSINGS OF THE RIGHTEOUS
It's TRUE, Lord.......
You DO bless the righteous
Your Word clearly says that You DO
So I will take pleasure
in pure, holy living
that I'm sure is pleasing to You.
Surround me with Your protection
and keep me obedient to
fulfill every plan
for my life's in Your hands
and I long to be faithful and true!
PS 5:12 For surely, O LORD,
you bless the righteous;
you surround them
with your favor as with a shield.

I will look unto You for my refuge
for I'm glad to be close to Your side
I will sing and be glad
You're the BEST FRIEND I've had
& In Your presence....
I'll safely abide!

PS 5:11 But let all who
take refuge in you be glad;
let them ever sing for joy.
Spread your protection over them,
that those who love your name
may rejoice in you.
You ALONE Lord,
are worthy to JUDGE US....
for in sinlessness You died to save
and You rose up again
proving YOU'VE conquered sin
death, and sickness
relieving our pain!
We've been healed by Your stripes
You bring us...abundant life
and we see...
serving You is NOT in vain
so we'll just trust Your plans...
and not complain
when life's storms ```````\\\\\\\\\\
bring us tormenting rain //////////
' ' ' ' ' ' ' ' ' '
we'll be patient....'til You come again!

PS 7:8 let the LORD judge the peoples.
Judge me, O LORD,
according to my righteousness,
according to my integrity, O Most High.
PS 7:9 O righteous God,
who searches minds and hearts,
bring to an end the violence of the wicked
and make the righteous secure.
PS 7:10 My shield is God Most High,
who saves the upright in heart.