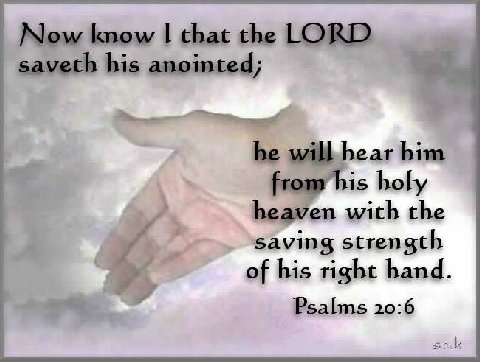 HAND IN HAND
Hand in hand I walk with Jesus
every hour of every day
Hand in hand pursuing Holiness
upon HIS "narrow way"
Hand in hand with Christ my Savior
staying near Him day by day
trusting, resting in each promise
He will answer when I pray
Hand in hand with Him I'm able
to be stable, and secure
knowing any trial I'm facing
I'll be able to endure
Hand in hand with Jesus daily
never failing to depend
on His mercies new each morning
He'll protect me and defend!
Hand in hand I'll trust and follow
drawing nearer.... I'll obey
as He's leading me I'll see
my feet will never go astray
Hand in hand He's reassuring
me tht He is always near
bearing burdens..sharing sorrows
building faith...and erasing fear!
Hand in hand Christ blesses me
as we walk victoriously
whenever the enemy comes to attack
for Christ is guarding front and back,
above, below, and all around
with Him...I stand on solid ground!
Hand in hand,
though I grow weary,
strength appears to take the place
of stress.... He blesses me with
peace of mind..reminding me of grace
Hand in hand I'll have no fear...
as every tear He wipes away
I'm reminded of His loving
kindness to me every day
Hand in hand
His plan's unflolding
as I'm holding onto Him
I can see my light glows brightly
Hand in hand...I won't grow dim!
Hand in hand, I'll rest securely
in the care of my BEST FRIEND
knowing He'll be true and faithful
to stay with me...'til the end
Hand in hand I dwell in safety
knowing He is by my side and
someday Hand in hand we'll enter
heaven where we will abide
Hand in hand as I am leaving
earth....I'll stand by Him with pride
as He proudly introduces
me to angels....as "HIS BRIDE"