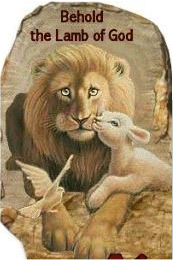 COUNTING ON YOU LORD
WHEN...
We're facing life's trials
that are too hard to deal with
That's when we find power
and feelings to feel with!
That's when we begin
to comprehend our GREAT need
for RELIANCE ON GOD
Who will strengthen and lead
us to answers and solutions
we CAN'T GET....on our own
In the end....we'll discover
That's when we have GROWN
TO DEPEND UPON JESUS
to help us get through
we say: when trials come...
"LORD, we're COUNTING ON YOU!
WE ARE COUNTING
ON WISDOM...
FROM GOD UP ABOVE
WE ARE COUNTING...
ON MERCY, GRACE,
FAITH , HOPE & LOVE,
WE ARE COUNTING....
on seeing a VICTORIOUS END
We're DEPENDING ON YOU LORD,
You're our DEAR, FAITHFUL FRIEND!"